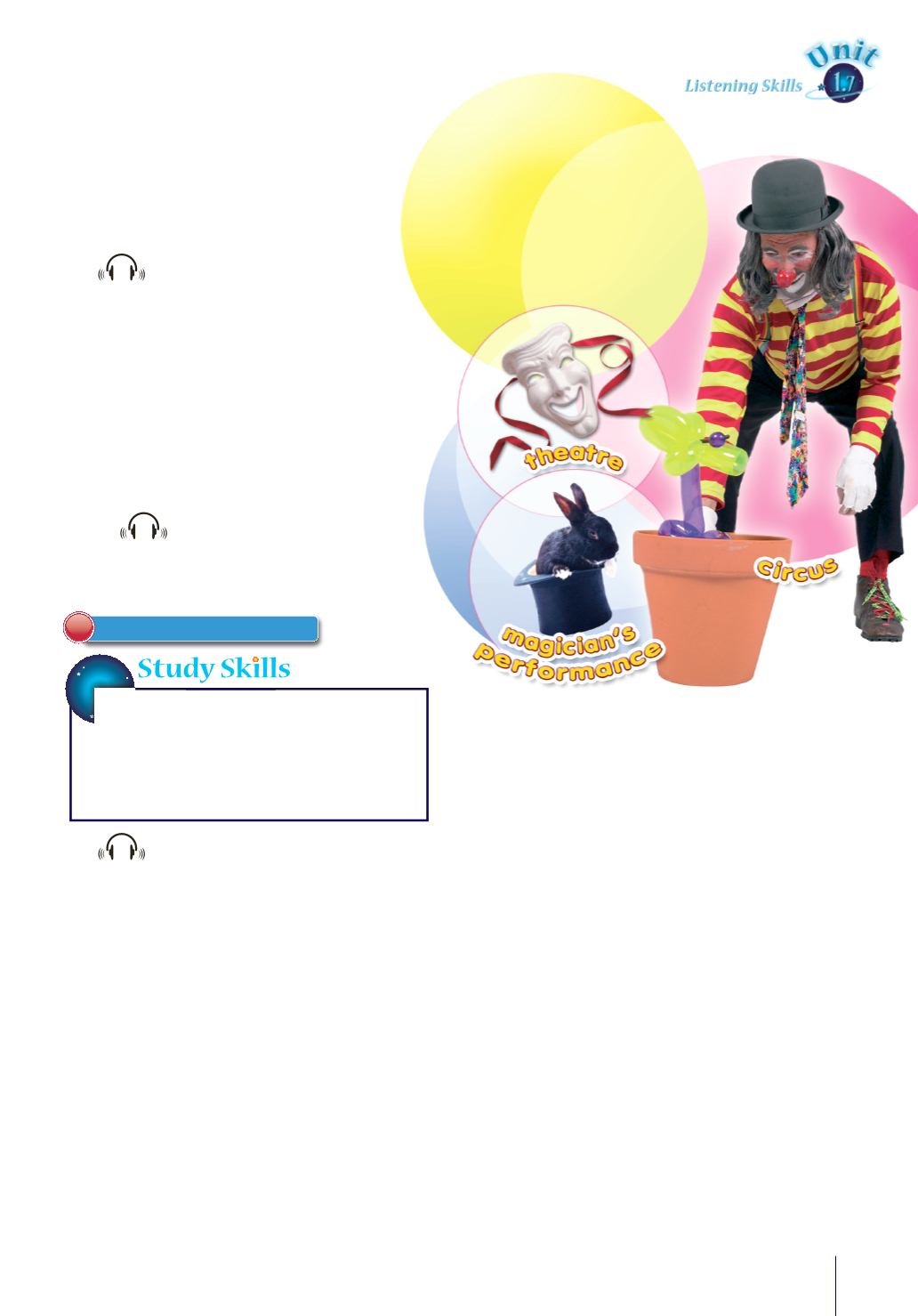 6
Match the words to the correct
picture(s).
7
Listen to Tracey talking about an
evening out. Where did she go?
Which words helped you decide?
Multiple choice listening
Read the questions and underline the key
words. Listen once and note down any answers
you can. Listen again and complete/check your
8
a) You're going to hear someone talking about one
of the following forms of entertainment:
Before you listen write some key words
you expect to hear for each choice.
b)
Now listen. Choose the correct
answer. Did the speaker mention any of
the key words?
9
You will hear people talking in eight
different situations. For questions 1‒8,
underline the key words. Listen and choose
the best answer (A, B or C).
Exam Practice: Listening
1
You hear a teenager talking about the sport he does.
A
to avoid doing something else
B
to follow a family tradition
C
to build on his natural talent
2
You hear a woman talking about a trip she is taking.
How will she travel to the airport?
A
B
C
3
You hear part of a lecture about the role of women in
the legal profession. What is the lecturer describing?
A
B
opinions on the effects of something
C
disagreements between researchers
4
You hear a man talking. What is he?
A
B
C
5
You hear a man talking at work. What is he worried
A
the company's financial position
B
C
6
You hear a woman talking about her car. Why is she
A
B
C
7
You hear someone talking about a footballer. How
does the footballer feel about his sport?
A
He thinks it restricts his lifestyle.
B
He sees it as a route to something else.
C
It's the most important thing in his life.
8
You hear a manager talking to his secretary. Why is he
A
B
C