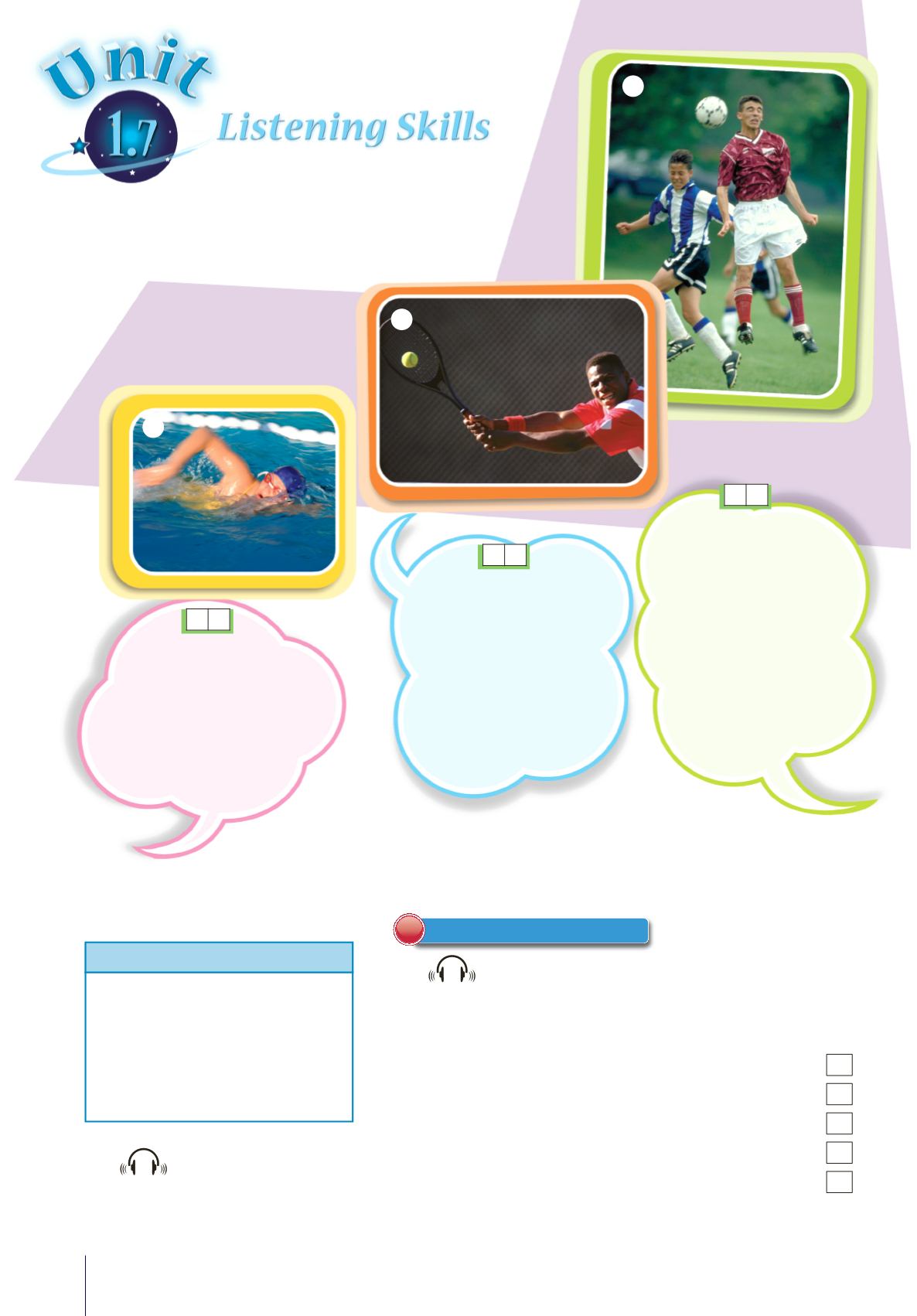 2
The following phrases express
opinion. Which of them are used
in the texts in Ex. 1?
4
Think of a sport you like and one you don't like. Use the
phrases in Ex. 2 to talk about them. Make sure you don't
mention the names of the sports. Your partner guesses the
sports.
3
You'll hear a boy talking
about a sport. How does he feel
about it? Which phrases helped
you decide?
watching it live. I enjoy the
atmosphere in the stadium.
Everyone cheers and shouts.
It's really great, especially
Expressing opinion/attitude
I believe/don't believe that ...
C
A
B
1
2
watching it but I personally
people get excited watching
two people hit a ball back
watching the others having
fun I said to myself, "It's
never too late." At first
I felt like I was going to
time I learnt to float and
3
Listening for opinion/attitude
1
Look at the pictures. Match
what the people say to each
sport. Which words helped you
decide?
5
You will hear five people giving their views on
extreme sports. For speakers 1‒5, choose from the statements
(A‒H) what each speaker says. There are three extra letters
which you do not need to use.
A
I don't know why people like them.
B
I'd rather do something more relaxing.
C
I'm too afraid to try anything like that.
D
Other sports are too boring for me.
E
I'd like to try a sport like that.
F
I don't enjoy it as much as I used to.
G
I haven't found one I like yet.
H
Exam Practice: Listening