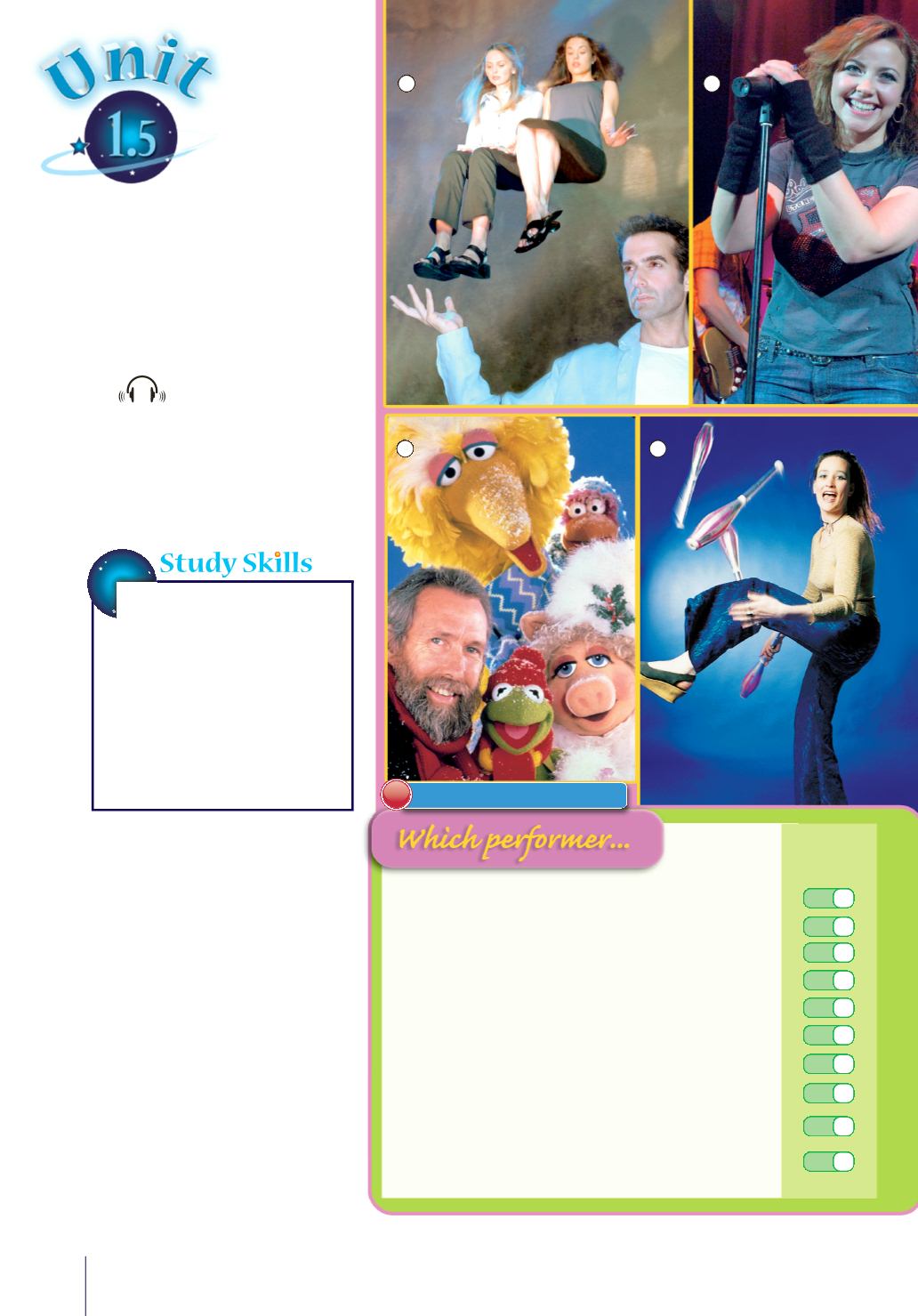 1
2
3
4
3
a) Read the text. For questions
(1‒10) choose from the
performances (A‒D). The
performances may be chosen
more than once.
b) What is the author's purpose?
4
Match the underlined words in
the text to their synonyms. Use
them in sentences of your own.
Multiple matching
Read the questions carefully and
underline the key words. Scan
the text for the information you
need. As you are reading,
underline the parts related to the
questions. Read the questions
again and answer them one by
one, referring to the texts. Some
information may be paraphrased.
2
What do you know
about the people in the pictures?
What are they famous for? Think
of two questions for each. Listen
and see if you can answer them.
1
Think of as many words as
possible related to 'performances'.
Compare them with your partner.
What forms of entertainment do
you prefer?
used to perform with other famous stars?
taught their craft to other people?
made their creations more entertaining and lifelike?
is/was not the same as most people in their profession?
wants/wanted to do things people think cannot be done?
(has) entertained and educated children around the world?
is trying something different with their career now?
does/did not live in the country where they were born?
has/had an educational background unrelated to
had a record-breaking show?
1
2
3
4
5
7
8
9
10
6
Exam Practice: Reading